| | |
| --- | --- |
| Author | Topic: Yo-Yo Photography Or Photography Thread (Read 132668 times) |
---
So i've been chatting a bit with beverchakus, turns out he's into photography. DANGAZN posted a AWESOME photo of a OneDrop yo-yo with a new lens. Pat Cuartero is a photo genius, and loves to snap images. Makes me wonder how many of you out there are into DSLR cameras? Also curious how many of your are Nikon guys or Canon Guys?
So there were a few critics regarding DANGAZN's photo, tips I suppose??
Well, all you photo critics let's see you Critique away... Ahhh but there's a catch, always is. If your gonna critique you need to put up an image to show your skills. This is no contest, all for fun. And perhaps we can learn off one another.
My first entry: The Die Nasty, shot with a 50mm @1.4, shot on my kitchen table with natrual light.
« Last Edit: October 27, 2009, 05:26:21 PM by yotoy »
Logged
---
Yotoy's Complete YoYo Sale Link
---
Canon Rebel
« Last Edit: September 15, 2009, 06:14:50 PM by cyclontzy »
Logged
---
Cocal cola placemats?
Logged
---
Skateboarding is definitely more dangerous for your genitalia.

Thats debatable :'(
---
$50 Point and Shoot Canon
Logged
---
Logged
---
One of a kind is not all that matters. I can draw a picture of a dog chasing a rat who is pissing on a cat... sure its one of a kind but no one will want it.
---
I love that pic and the Pistolero..
Logged
---
here's a few
Logged
---
Cheap Cannon Powershot, you don't know how much I want a DSLR camera and a nice lens
No critique really
Logged
---
---
I dont know whats more distracting, the L3 or the PB behind it lol ( I dunno if it IS a PB but it looks like one)
Logged
---
i dont have a DLSR, but i want one sooo bad. i hae a kodak Z740. that my dad bought for $300 and i told him that we coupld have gotten a used cannon reble or something like that for about $100 dolars more but he didn't belive me.
i think i do good for what i have...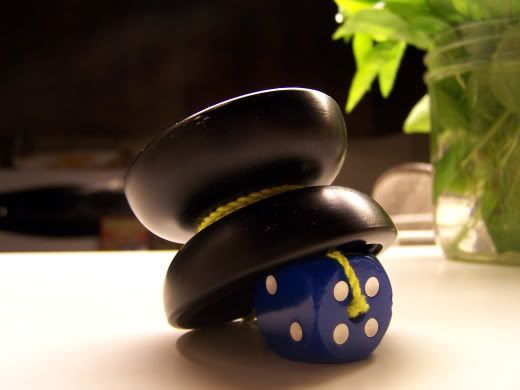 Logged
---
chill brah, just let it happen

---
Taken with a Canon PowerShot SD630
Not the best, but I actually like them.
Logged
---
So-Cal!
---
Taken with a Canon 10D (my school's camera, i'm saving up for a Nikon D300)
« Last Edit: September 15, 2009, 09:34:46 PM by B-Rad »
Logged
---
one of my favs.
Logged
---
Logged
---
Camera: Nikon D60
Exposure: 1/50 sec
Aperture: f/5.3
Focal Length: 145 mm
ISO Speed: 200
Exposure Bias: -.33 step
Flash: Off
My new favorite thread
« Last Edit: September 16, 2009, 12:42:42 AM by DANGAZN »
Logged
---
---
Jokers10, I thought those peaks were floating on an ocean at first glance!
Logged